CLICK FOR A VIDEO CLIP of the Trash Can Sinatras at the Dog and Duck Pub during SXSW. 3-21-04
(Need QUICKTIME? Go
Here
)
At the start of the song ending in this clip Frank said it was their last song. What he says to the audience in the clip is something close to: "I've just been told that we are contractually obligated to do one more song so..."
Clip is 10.2 MB so may take a while depending on your connection to the 'net.
CLICK FOR CLIP #2 ----->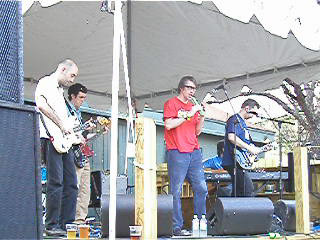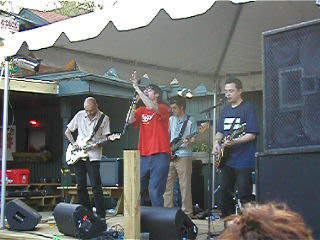 Clip of "Trouble Sleeping"...
A clip during 'The Therapist':
CLICK FOR CLIP #3 ---->
Video clips removed due to large sizes and lack of viewing. If you want them email me.